Calderon is a marketing communications firm that promotes interculturalism. Our reputation was built on our ability to deliver innovative and creative solutions to our clients' needs. Our strength is our team of 10 experts who come from a variety of professional and cultural backgrounds—and who are willing to challenge existing paradigms to create powerful solutions.
The diverse background of our team, and the cultural intelligence they bring to the table, set us apart. We have spent countless hours working hand in hand with the communities our clients serve, and we understand these communities at the microlevel. Our messages resonate with our target audiences because every message is carefully crafted to be relevant, enduring, and meaningful.
Calderon's professional experience ranges from university faculty, to authors of marketing textbooks and research authors, to multicultural experts, and recipients of creativity awards.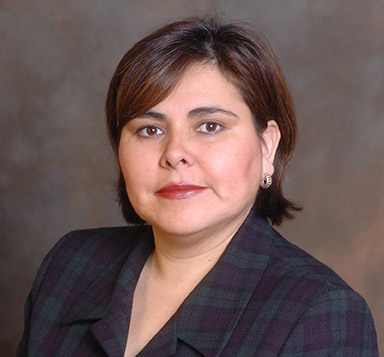 Janina Calderon Ferguson, MBA
Principal & Project Manager

Janina is the founding principal of Calderon Advertising & Public Relations. She has designed, implemented, and managed national award-winning marketing communications programs, and developed and implemented public involvement, public relations plans, and strategic marketing communication campaigns. For 23 years, she has helped clients reach and communicate with a variety of audiences. 
Janina's analytical skills, research, strategic planning, branding, and positioning expertise have been key in managing and successfully serving agencies such as RTD, Colorado Department of Transportation, City and County of Denver, Denver International Airport, Colorado Convention Center, City of Commerce City, Urban Drainage and Flood Control District, CollegeInvest, Coors, Qwest, Mutual of Omaha, Visa International, McDonalds, among others. In transportation and construction, Janina has created new strategies to develop trust with the public, engage them in meaningful ways, and foster project support.
Ms. Calderon has received numerous recognitions for leadership, professional accomplishment, and community service. The National Hispanic Association of Journalists awarded her the "Best Leadership Campaign Award" for the materials she developed for the Coors Líderes Campaign. Janina has also been awarded the "Silver Award" for most memorable marketing material by the League of American Communications Professionals' Spotlight Awards. National publication "Hispanic Magazine" named her one of the "Top Latinas" in the country for her contributions to the Hispanic community.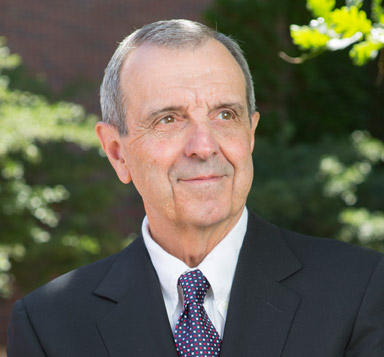 Charles H. Patti, Ph.D.


Strategic Communication and Research Lead
Charles has over 40 years' experience in higher education and consulting. Currently, he is the James M. Cox Professor of Customer Experience and Senior Fellow at The Cable Center, Denver, Colorado. Dr. Patti is the former Interim Dean of the Daniels College of Business at the University of Denver and a former member of the faculty at Arizona State University, the University of Hartford, and Queensland University of Technology (Brisbane, Australia) where he was the Head of the School of Advertising, Marketing, and Public Relations.
Dr. Patti has broad international experience through visiting professorships and special assignments in Finland, Singapore, New Zealand, and Malaysia. His consulting includes expert witness assignments in cases involving strategic communication, marketing management, customer experience, and public opinion issues. He has also been a consultant on marketing strategy, branding, customer experience, and strategic communication to a wide range of community groups, organizations, and large corporations. Professor Patti's research is regularly published in leading journals for advertising and marketing and he produces Marketing Reflections, a series of editorials on various aspects of marketing and customer experience topics.